Ogden
High School
X
Search for another school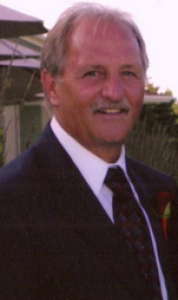 Richard "Rick" Lynn John - 2/20/2011
Class of 1967
Layton – Rick John, 62, slipped thru our hands on Feb. 20, 2011 at Davis Hospital from a sudden, unexpected heart attack. Rick was born on Jan. 30, 1949 a son of Betty Josephine Harris and Norman Earl John. He was the youngest of three siblings, an older brother Charles John and deceased sister, Colleen Crane. He grew up in Lava Hot Springs, Idaho, shortly after the family moved to Ogden, Utah.
Rick attended Central Jr. High and Ogden High School. He dropped out in his sophomore year to work at a gas station and played pool on the side. Rick John was a very gifted and talented individual. He began playing pool at 14 years old. By age 16 he became one of the top players in the state of Utah. He traveled the road hustling from town to town making his living. He told intriguing stories about the old time hustlers. In 1982 he won back to back major tournaments in Las Vegas.
Rick always invested his money in real estate. Rick worked hard at managing his properties, becoming a successful landlord.
Rick was a member of Oakridge Country Club and worked very diligently at his golf game. He enjoyed playing with his friends there.
He married three times, first to Gayle Minkevitch in 1968; Cindy Whittaker in 1994 and Coleen Spicer in 2002.
Rick is survived by his wife Coleen; brother, Charles (Valerie) John; two sons, Justin (Julie) John and Richard (Katie) Prescott; godson, LJ Wardley; three stepchildren, Adrian, Andrea, Jimmy and six grandchildren.
Rick was a great person, he never knew a stranger. He was full of love and life. We will never be able to find another Rick John. He was loved by everyone.
There have been
1
fuzzies left so far.
Sign in
if you'd like to leave a fuzzy
What's a fuzzy?
A "fuzzy", in this case, is a feeling or an emotion like "I miss you", "I love you", or just "thinking of you". Fuzzies can be left every day.