Ogden
High School
X
Search for another school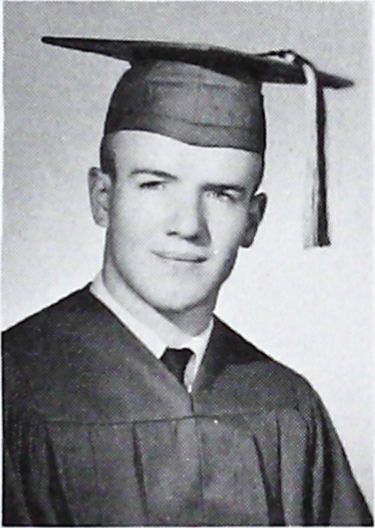 Michael Weston Allred - 11/20/2015
Class of 1960
Michael Weston Allred was born November 27, 1941 to June Marie Fife and Weston Israelsen Allred. He was brought home from the hospital December 7, 1941—Pearl Harbor Day.
He was a graduate of Ogden High, class of 1960. He served in the Western States Mission, headquartered in Denver, Colorado. His ministry carried him to Texas, New Mexico, Colorado, and Kansas. On July 20, 1966 he was sealed to Gayl Holmes in the Logan Temple.
Mike loved to work. He often worked two jobs to support his large family; his work ethic and attention to detail were some of the trademarks that made him a successful provider.
On November 20th, 2015, Mike slipped peacefully into eternity while sleeping. He is survived by his wife, Gayl Renee Holmes, by his children: Cyndi Boor (Jon), Angela Moffo, Melissa Atkinson (Doug), Ali Rich, Jonathan Allred (Sumire), Joshua Allred (Lindsay), Kristina Edwards (Paul) and Jeremy Allred (Amy). His grandchildren: Kayli, Ethan, Samuel, Brendan (Bailey), Brittney, Dominic, Nichole, Christian, Dustin, Taylor, Kaitlyn, Bryon, Lyndsay, David, Corbin, Coulson, Kurtis, Haissa, Lincoln, Isabela, Gabriel, Cade, Andie, Sophie, Hannah, Dallin, Carter, Avery, Isaac, Oakley, Taizley and McKynley. His great grandchildren: Chloe, Kellen, Grayson and Sawyer. Mike was also survived by one brother, Gerald (June) Allred, and five sisters, Janet (Ken) Tueller, Marilyn (Roger) Gibby, Leslie Allred, Barbara (Floyd) Hansen, Lori (Dave) Griffin.
He was preceded in death by his beloved parents, Weston and June Allred and cherished sister, Patricia Price. What a reunion he had with them and other loved ones! He enjoyed being with family, football, hunting, football, fishing, football, fishing and football.
Mike had a broad smile, loved people and always had a joke to share. He will be greatly missed by all who knew him. The family would like to thank Horizon Hospice of Southern Utah for their compassionate and loving care of "Uncle Mike."
There have been
0
fuzzies left so far.
Sign in
if you'd like to leave a fuzzy
What's a fuzzy?
A "fuzzy", in this case, is a feeling or an emotion like "I miss you", "I love you", or just "thinking of you". Fuzzies can be left every day.