Ogden
High School
X
Search for another school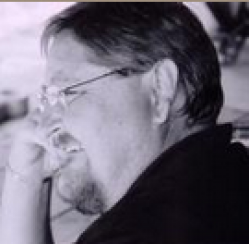 Paul Edgar Porter - 5/15/2011
Class of 1969
OGDEN- Paul Edgar Porter, 59, passed away in his sleep on Sunday morning, May 15, 2011 in Rexburg, Idaho.
He was born October 19, 1951 to Leo and Nora Florence Porter in Ogden, UT. He graduated from Ogden High School in 1969.
He served a full-time mission for The Church of Jesus Christ of Latter-Day Saints in the Melbourne Australia Mission. On November 22, 1974, he married Beth Elaine Rigby in the Salt Lake LDS Temple.
Paul graduated from Weber State College as a teacher. He was currently teaching at the Clearfield Job Corp. He and his wife were fulfilling a service mission for the LDS church as transition missionaries to Weber County Corrections.
He is survived by his wife, Beth (Ogden); his children, Marybeth & Brian Lemon (Rexburg, ID), JJ & Ashlee Porter (Layton), Heather & Eric Ball (Bakersfield, CA); his grandchildren, Brandon, Sara, Janessa, Jacob, Benjamin, Madilyn, Samuel, Bridger, Libby, William, and Mary. He is also survived by his siblings, LaRae Jackson (St. George), Leora Dye (Uintah), Sheldon (Ogden), and Richard (Ogden).
He was preceded in death by his parents and son, Jeremiah Pau
There have been
0
fuzzies left so far.
Sign in
if you'd like to leave a fuzzy
What's a fuzzy?
A "fuzzy", in this case, is a feeling or an emotion like "I miss you", "I love you", or just "thinking of you". Fuzzies can be left every day.