Ogden
High School
X
Search for another school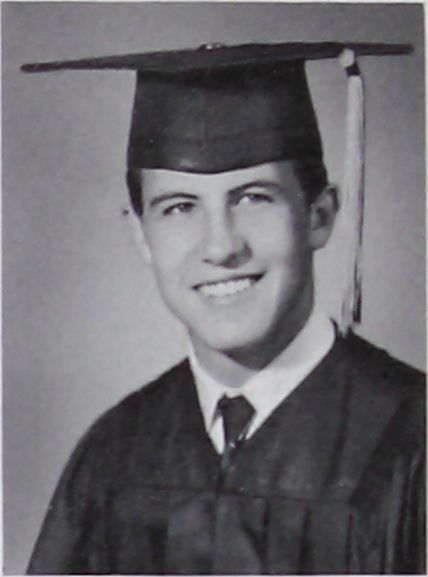 Dennis Calvin Burnside - 11/24/2010
Class of 1965
Our beloved husband, father and uncle, Dennis Calvin Burnside, left this mortal earth and returned home on Wednesday. November 24. 2010. He was born July 16, 1947 in Ogden. Utah to Richard V. and Li Ila Colvin Burnside. On March 3. 1967. Dennis married his sweetheart and only love.
Glenda Faulkner. He dedicated his life to the love and commitment for his wife, his son. Michael C. (Kee ly) Burnside. Broomfield. CO: his daughter, Melissa Jo "Joey" (Terry) Smith. Roy: and a nephew. Earl C. (Jame Ile) Brown, Colorado Springs, CO.
Dennis was a role model to his children proving that hard work and character could take them anywhere. His mantra to his boys. Michael and Earl, was "run well and live". He was very proud of both of them. He gave 31 years of dedicated service to Hill Air Force Base as an equipment specialist. He retired in 2008. He also worked at a job he dearly loved, as a welder and layout man for Ogden Iron Works. Through that experience, he became very talented at creating many pieces of fine rod-iron art. Dennis loved his trips to Mexico where he enjoyed the serenity of the ocean and spending quality time with his family. He
had a very special group of friends. "The Brotherhood". They met every Wednesday to discuss current events and politics. He loved each and every one of them. They, unfortunately, will have to solve all the problems of the world without him. Dennis was a true American and loved his country passionately. He served six years in the Utah National Guard. He had a very special bond with his daughter, Joey. They shared secrets, friends, stories and ideas. They were best friends. He adored his baby girl.
Dennis is survived by his loving wifc, son, daughter, nephew, three grandchildren, Grace, Gavin, Phoebe, three grandnephews. Gabriel, Landon and Rylan. He is also survived by three siblings, Joyce Wilson, Shirley (Ray) Bouchard and Dan Burnside. He was preceded in death by his parents, one brother and three sisters, Dennis will be laid to rest in a plot of ground called "Peace" by his family and close friends on Tuesday. November 30th at 2 p.m. at Lindquist's Washington Heights Memorial Park. 4500 Washington Blvd. He will see us all "on the flip-side."
Daddy, You and I know what this is. I love you, Joey---I fly a starship across the universe divide and when I reach the other side I'll find a place to rest my spirit if I can or perhaps I may become a highway man again or I may simply be a single drop of rain but I will remain and I will be back again and again and again. I am living still... Muchly surely...xoxo
There have been
0
fuzzies left so far.
Sign in
if you'd like to leave a fuzzy
What's a fuzzy?
A "fuzzy", in this case, is a feeling or an emotion like "I miss you", "I love you", or just "thinking of you". Fuzzies can be left every day.