Hillcrest
High School
X
Search for another school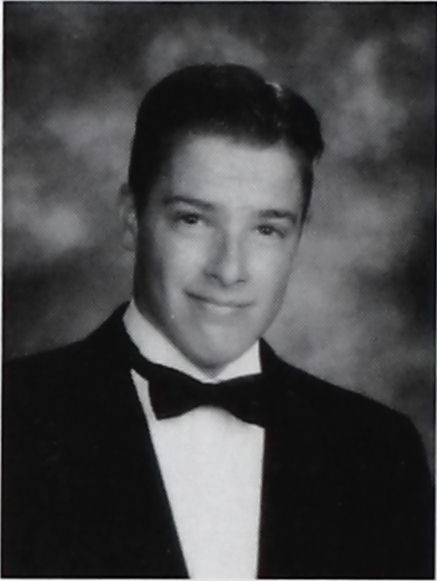 Brett Alexander - 9/1/2017
Class of 1996
March 29, 1978 ~ Sept. 1, 2017
Brett made an early entrance into this world on March 29, 1978 and left us too early on Sept 1st, 2017. Born 8 weeks premature, he learned to be a fighter from the beginning. Not only a fighter for himself, but he was always a protector for those he loved, especially his two little sisters Tricia and Staci, and his brother Gregg.
He loved intensely and you always knew where you stood with Brett. He was fiercely loyal, always defending the ones he held closest.
He grew up loving baseball, golf, fishing, rock music, playing guitar, coca cola, and especially Utah football. He had a passion for the entertainment world, and would quote any movie after seeing it only once and often tested friends to see if they could keep up.
Brett was famous for his stuffed mushrooms, Friday spaghetti night, and anything he could grill. He was always particular with his dash of salt and dollop of Daisy.
He served in the Pennsylvania, Philadelphia LDS mission where he learned to love cooking, especially Philly Cheese Steaks. Brett fought hard for his education earning two bachelors degrees from the U of U and a masters degree in Family Nurse Practitioner through Westminster. He maintained a 4.0 and graduated number one of his class.
Most importantly, what brought him the most joy were his three beautiful daughters. He loved to watch them dance whether on stage or self-choreographed at home. They are the love of his life.
He is preceded in death by Grandpas Merv Jones, Claude Alexander; Aunt Jan Harrison; Cousins Ty Rasch, Bryan Alexander; and his human-like dog Jackson.
He is survived by his daughters Kaylee, Kenzie, and "Baby Doll" Lissy; parents Bruce and Debbie Alexander; siblings Gregg (Lacey) Alexander, Tricia (Brad) Taylor, Staci Alexander; his four nieces and two nephews who know him as Uncle Bub; and his Grandmas Donna Alexander Sonntag and Lavon Jones.
He will be separated for a time from Kaylee's back scratches, Kenzie's witty comebacks, and cuddles from Lissy. His parting messages to his girls - I love you, and "NO BOYS!"
Funeral services will be held Friday, Sept. 8, at 11 a.m. in the Peruvian LDS Ward, 1500 E. 8600 So. Visitation will be held Thursday from 6-8 p.m. and also on Friday, 9:30-10:30 a.m. prior to services BOTH at the Church. Burial will be in the Larkin Memorial Gardens. A Brett Alexander Memorial Fund is set up at any Mountain America Credit Union.
Online memories may be shared at aspenfh.com
Services in care of Aspen Funeral Home, 801-977-0278.
Published in Deseret News on Sept. 5, 2017
There have been
0
fuzzies left so far.
Sign in
if you'd like to leave a fuzzy
What's a fuzzy?
A "fuzzy", in this case, is a feeling or an emotion like "I miss you", "I love you", or just "thinking of you". Fuzzies can be left every day.