Pleasant Grove
High School
X
Search for another school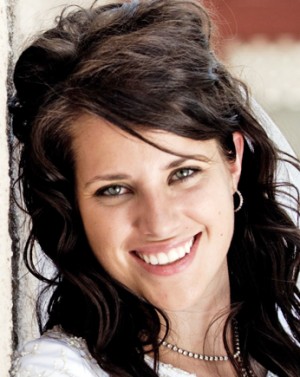 Lindsey Robinson Karr - 8/24/2011
Class of 2004
Lindsey graduated from this life, Wednesday, August 24, 2011 surrounded by loving family and friends after a fearless 11 year battle with brain tumors. Lindsey was born May 25, 1986 in Ames, Iowa to Todd and Pam Robinson. She married her best friend Joshua Adam Karr on July 18, 2008 in the Mt. Timpanogos Temple.
Lindsey grew up in Pleasant Grove and graduated from Pleasant Grove High in 2004. Lindsey spent a summer in Spain, followed by a semester abroad in London and traveled throughout Europe. She received her bachelor's degree from BYU in Marriage, Family, and Human Development with a minor in Music in 2009. Lindsey excelled in music, teaching her beloved students guitar, violin and piano. She was a spokesperson for the Pediatric Brain Tumor Foundation and American Cancer Society.
She is survived by her husband Josh; parents: Todd & Pam Robinson; siblings: Jessica (Trent) McNeil, Michael (Hannah) Robinson, Jamie Robinson and Savanah Robinson; the Mark & Julie Karr Family; grandparents: Darwin & Cheryl Cottle, Wilma & Parley Butler and Don & Barbara Karr.
To know more about Lindsey and her journey visit
www.forlindsey.blogspot.com
There have been
1
fuzzies left so far.
Sign in
if you'd like to leave a fuzzy
What's a fuzzy?
A "fuzzy", in this case, is a feeling or an emotion like "I miss you", "I love you", or just "thinking of you". Fuzzies can be left every day.