Dixie
High School
X
Search for another school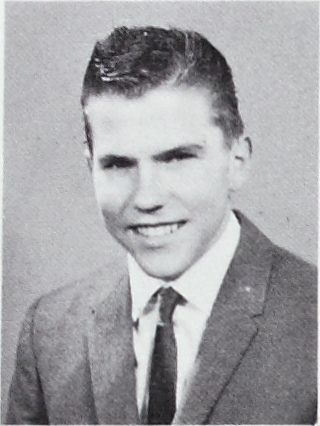 Anthony G. Heaton - 10/14/2005
Class of 1961
Tony (Grandpa, Dad) passed away at age 62, while feeding the cows in St George, Utah, after a long happy day in the saddle with his boys out on the Arizona Strip.
Tony was born October 9, 1943, in St. George, Utah, to Gilbert and Mildred Heaton. He spent the first few years of his childhood in Moccasin, Arizona, and has lived in St. George most of his life. He spent the better part of his life, however, running cattle out on the Strip. He developed a love for ranching as a young boy riding with his dad and lived his life-long dream of sharing that heritage with his children.
Tony went to school in St. George where he graduated from Dixie High School and Dixie College. He enjoyed playing competitive sports, especially tennis and basketball. He served proudly in the Utah National Guard where he received several honors and awards.
where he received several honors and awards.
Tony served an honorable L.D.S. mission in the Northwestern states. Upon completion of his mission, he married his high school sweetheart, Ruby Lee Hafen, in 1965 in the St. George L.D.S. temple. He graduated with a degree from Utah State University in 1967. He taught history and coached (basketball, track, football) at Hurricane and Dixie High School for 13 years where he touched and influenced many lives for good. His part-time ranching eventually became full time and expanded into a recreational/tour business working with river runners in the Grand Canyon.
Tony was a true entrepreneur. In 1975, he began providing transportation services to Colorado river runners out of the Grand Canyon using mules and horses. The mules were replaced by helicopters in 1985, and as Tony's family grew, so did his legacy. His children have priceless memories and have spent countless hours entertaining guests, chasing mules, branding cows, and working with him on the ranch. Besides the river business, Tony owned an airline company, a Colorado River rafting company, and he and his family built the Grand Canyon Bar 10 Lodge with a guest and tourism business to go with it. He spent the last few years of his life with a focus on the cattle business and purchased several additional ranches with his sons.
Tony was an active member of The Church of Jesus Christ of Latter-day Saints, and served faithfully in many callings. Most recently he served in the Sunday school presidency, he was the high priest group leader, and the gospel doctrine teacher. He lived his religion, and enjoyed sharing his testimony and faith building experiences with his family. He loved to read and had a great thirst for knowledge. He was a wonderful example of quiet strength and integrity to all who knew him.
Tony and Ruby and all of their 6 children have been married in the L.D.S. Temple, and have a strong faith and belief that families can be together forever. Tony will be loved and missed by those who knew him, and will forever be remembered for his love and Christ-like example.
Tony was a loving husband, brother, father, and grandpa. His love for his wife, children, and grand kids was unsurpassed. Tony is survived by his wife, Ruby, his eternal companion of 40 years; 4 sons: Kirk (Annalee), Lonny (Tara), Kelly (Heidi), Gavin (Andrea); 2 Daughters: Heather (Rick) Lewis, and AnnDee (Taylor) Nadauld; 21 grandchildren; 1 brother: Gilbert Verdon; 2 sisters: Georgia Lou (Bill) Schmutz, Anna Laura (Art) Mitchell; and uncles, aunts, and cousins, and countless family and friends all who admire and love him dearly. Tony was preceded in death by his parents: Gilbert and Mildred (Lytle) Heaton and his sister Darlene.
There have been
0
fuzzies left so far.
Sign in
if you'd like to leave a fuzzy
What's a fuzzy?
A "fuzzy", in this case, is a feeling or an emotion like "I miss you", "I love you", or just "thinking of you". Fuzzies can be left every day.