Dixie
High School
X
Search for another school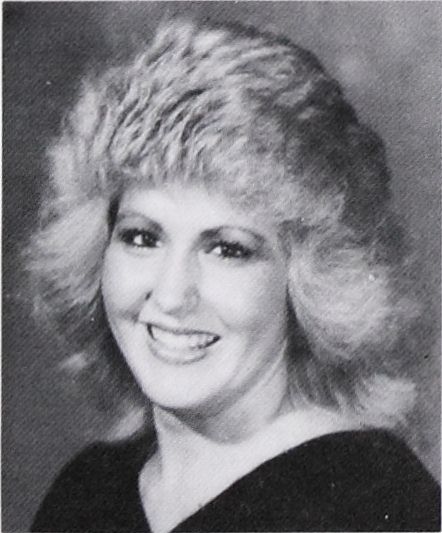 Debra Ann Watts Banks - 7/26/2008
Class of 1984
Debra Ann Watts Banks, a beloved wife, mother, daughter. sister, and aunt returned to her Heavenly Father on July 26, 2008. She was born to Marvin Ray and Sheila Mason Watts on June 22, 1966 in Whittier. California.
Her family moved to Utah in 1971. She graduated from Dixie High School in 1984 and Dixie College in 1988. She married her high school sweetheart on September 26. 1987. Deb and Ken spent time in Texas while Ken served In the Air Force and their son De'Ken was born. They later moved back to Utah and their daughter Kenbra was born in St. George. They moved again to Cedar City. Deb continued her education and graduated with a teaching degree from Southern Utah Stale College in 1997 and later received her Master degree from Leslie College in 2001. She has been employed as a school teacher for 11 years, (5 years in Las Vegas. and the last 7 years at Manse Elementary in Pahrump)
She was a devoted member of the Church of Jesus Christ of Latter-day Saints, and served In many capacities: Primary President, Relief Society President, and many others. Her most recent calling was in the Young Women's program. All of the youth were always welcome in her home. They always felt very comfortable around her and considered her to be another mother. She loved serving whether it be family, friends, work, or community. Some of Debra's hobbies were vacationing with her family, spending time in Utah, gardening and serving others. She will be missed very munch.
She is survived by her husband Kenneth Larry Banks and 2 children De'Ken William and Kenbra Lyn Banks of pahrump, NV; her mother Sheila Mason Watts of Brookside, UT; her sister Terri (Kelly ) Berry of Lake Cormorant, Mississippi; her brothers Glen (Kasie) Watts of Hurrican, UT; and Mason (Jaci) Watts of Virgin, UT; and mIchael (Erin) Watts of Washington, UT. She is also survived by many nieces, nephews, aunts, uncles and many lifelong friends. Debra was preceded in death by her father, Marvin Ray Watts.
There have been
0
fuzzies left so far.
Sign in
if you'd like to leave a fuzzy
What's a fuzzy?
A "fuzzy", in this case, is a feeling or an emotion like "I miss you", "I love you", or just "thinking of you". Fuzzies can be left every day.