Dixie
High School
X
Search for another school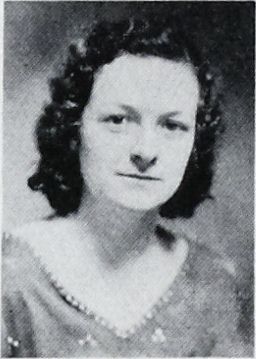 Afton Judd Nelson - 8/11/2010
Class of 1933
Our sweet and beloved mother, grandmother, great-grandmother, sister, aunt & friend, Afton Judd Nelson, left us to reunite with her family and friends who have passed before her on Wednesday, August 11, 2010. She was 95 years of age. Afton was the second daughter born to Effie Mae Whitehead Judd and Thomas W. Judd on the 10th day of August, 1915.
Afton was raised in St. George and raised her children in the same home she grew up in. She was so proud of her heritage and would proudly tell people, that her father owned Judd's Store. Afton was admired and loved by everyone who knew her or who met her. She graduated from Dixie College High School and she was a D Day Queen at the college. She was gracious and sweet to everyone. After she graduated from Dixie, she attended BYU in Provo. On September 21, 1936, Afton married her sweetheart, F. Clayton Nelson (Bob) in Washington, DC.
Afton and Bob moved from Washington DC where Bob attended Law school, to Fort Worth, TX, then to Chicago, Ill, and then home to St. George in 1955. Upon moving back to St. George, Afton worked at the Division of Child and Welfare Services for 22 years, retiring in 1977. She was an active member of the Church of Jesus Christ of Latter-day Saints, serving in many positions, her favorite being a temple worker over 12 years. She had many friends and loved to be with all of them. She was an active member of a bridge club and also the Alice Louise Reynolds Club for over 50 years.
Afton is survived by two children; J. Robert (Diana) Nelson, and Susan Nelson (Lee) Scott. She has 7 grandchildren and 16 great-grandchildren. She was preceded in death by her parents, her sister, Dixie Burgess, her brother, Tom Judd, her son Fred Clayton Nelson, and her husband, Fred Clayton (Bob) Nelson.
Funeral Services will be held on Monday, August 16, 2010 at 11:00 a.m. at the Spilsbury Mortuary Chapel, 110 S. Bluff Street, St. George, Utah. A Viewing will be held from 9:30-10:30 a.m. prior to services. Interment will be at the St. George City Cemetery.
Afton's family would like to thank all of the sweet care takers at the St. George Care and Rehab for their services to her, as well as her family and her lifetime friends who never forgot her.
There have been
0
fuzzies left so far.
Sign in
if you'd like to leave a fuzzy
What's a fuzzy?
A "fuzzy", in this case, is a feeling or an emotion like "I miss you", "I love you", or just "thinking of you". Fuzzies can be left every day.