Dixie
High School
X
Search for another school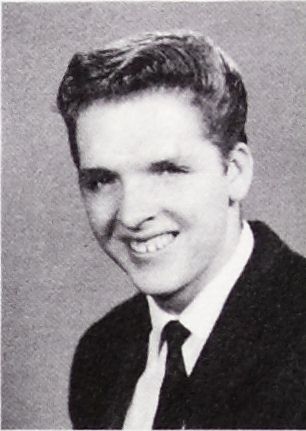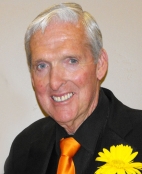 Willard "Bill" Alwyn Andrus - 4/26/2011
Class of 1961
St. George, Utah--Willard "Bill" Alwyn Andrus, 67, passed away peacefully, surrounded by his family, the morning of Tuesday, April 26, 2011. He was born on June 16, 1943, to James Alwyn and Eula Leavitt Andrus, entirely surprising his parents who were not expecting twins. Bill was born and raised in St. George where he grew up riding horses, bareback, on and around the red hills of Dixie. His love of horses and the open country continued throughout his life, to include a love of ranching and deer hunting. Bill graduated from Dixie High School where he played football, wrestled, and worked on and often raced his old '53 Chevy often. Upon graduating from high school, he served in the National Guard at Fort Ord in California.
He married his sweetheart CloElla Bundy for time and all eternity in the St. George Temple of the Church of Jesus Christ of Latter-day Saints on December 16, 1966. Together they had nine children: Holly Lee, Las Vegas, Nevada; Tiffany Andrus, Salt Lake City, Utah; Billie Dawn (Douglas) Ward, North Ogden, Utah; Chanté Andrus, Atlanta, Georgia; Tyler Alwyn (Katie) Andrus, Las Vegas, Nevada; Tavish Bundy (Kelsy), Washington, Utah; and Trevor Talmage Andrus, St. George, Utah; son-in-law, Edward Pesquera, Obetz, Ohio, and 8 grandchildren; with both his firstborn daughter and son preceding him in death, Cloanne Pesquera and Thomas Willard Andrus. He was happiest when all of his children and grandchildren were under his roof. He loved his family.
Bill loved people. A good listener, he always had time to visit with whoever crossed his path. He loved and lived the gospel of Jesus Christ, serving a full-time LDS mission in the Southern Australia Mission. Bill never hesitated to serve and always magnified each calling he was extended whether it was as a counselor in a bishopric or as a home teacher, with a special fondness for missionary work. A hard worker, he taught his children and others the value of labor. He was a gifted diesel mechanic which led him to launch a lifetime career in the trucking industry. After operating his own trucking company for 7 years, his twin brother Jim joined him and Andrus Transportation was formed.
Bill is also survived by his sisters Gwyn (Reed) Probst, Vienna, Virginia; D'On (Brent) Snow and Sussette (Leo) Sullivan, St. George, Utah; and his brothers, twin James (Mary) Andrus, West Indies LDS Mission; and Jay (Jackie) Andrus, St. George, Utah; and sister-in-law Lynette Andrus. He was preceded in death by his youngest brother, Blaine Andrus.
There have been
0
fuzzies left so far.
Sign in
if you'd like to leave a fuzzy
What's a fuzzy?
A "fuzzy", in this case, is a feeling or an emotion like "I miss you", "I love you", or just "thinking of you". Fuzzies can be left every day.