Dixie
High School
X
Search for another school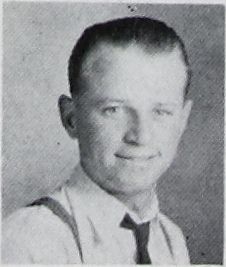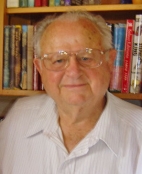 Don Carlos Schmutz - 11/4/2010
Class of 1935
Don Carlos Schmutz, 93, passed away on Thursday, November 4, 2010, due to the effects of age. He was born on March 18, 1917, in New Harmony, Utah, to Donald and Amber Timothy Schmutz. His family moved to St. George, where he attended school through Dixie College. There he met, courted and married Ramona Cannon on August 2, 1941. They lived in California, Utah, and Nevada. He was devoted to caring for Ramona through many years of health problems and cancer treatments until she passed away on January 31, 1975. They have three children, Stephen Donald, Leann and Spencer Walter. He supported his family building airplanes for the Navy in WW II, as a dairy farmer in St. George and as an aerospace engineer in southern California. After he retired, having learned dental lab technology, Don worked in Las Vegas in his brother Stanton's dental office.
The Gospel of Jesus Christ and his family ties were the focus of his life. His legacy of service to those on both sides of the veil and his testimony will be an inspiration to his loved ones and friends through generations. He was called to serve a mission for the Church of Jesus Christ of Latter-day Saints in Switzerland but was evacuated back to the States at the outbreak of WWII. He completed his Mission in eastern Tennessee and Kentucky. He held positions in the Church wherever he lived, and he understood the importance of being a great Home Teacher.
Another chapter of his life began in 1975, when he married Evelyn Elizabeth "Betty" Snyder Alverson on August 4, 1975. They lived in Culver City, California, Las Vegas, Nevada and Hemet, California where he passed away.
Don Carlos is survived by his children, Stephen (Inger), Leann Largey and Spencer (Gayle); 15 grandchildren and 28 great-grandchildren; his wife Betty; a step-son Matt (Paula); four step-grandchildren and their mother Janet. He is also survived by his siblings, Fawn (Pickett), Dr. Milton Schmutz and Dr. Stanton Schmutz. He was preceded in death by his wife Ramona, a grandson, Kristian Spencer, and a son-in-law Dean Largey.
There have been
0
fuzzies left so far.
Sign in
if you'd like to leave a fuzzy
What's a fuzzy?
A "fuzzy", in this case, is a feeling or an emotion like "I miss you", "I love you", or just "thinking of you". Fuzzies can be left every day.